How confident are you of your website's appearance and ability to hold the attention of your visitors?
If your honest assessment is not so positive, then a strategy change might be in place to enhance your online presence. Professionals working for competent creative industries such as the digital marketing in the Philippines know this very well.
Website design matters more than ever and if you fail to make it as user-friendly as possible for your audience, you risk losing their attention for good. This is the main idea behind the success of prominent international companies like Apple, Nike, and Amazon.
With their global market, it's important that they create a portal where people can view all the products or services they offer with the least hassle. These companies, along with the rest who found success online, understand that to fully reach out to your clients abroad, making a user-friendly website is a must.
Unless you do so, you cannot really expect people to keep coming back on your page to shop. Below are some ways on how you could redesign your existing site (if you haven't done it yet), and make it more navigational.
Use your 'Home Page' wisely
WordWeb app for Android defines 'home page' simply as the opening page of a web site. It is literally the first page you see once you log in to a website. And as the opening, it must do well to invite the visitors to explore other pages of your site and see what items might fit their needs.
Unfortunately, we see tons of company sites around the web flooding this page with featured product images regardless of their category.
It's like directly welcoming your guests with a sales pitch even before they know what type of service you provide. In practice, this is a very big NO-NO. You can't just assume that everyone who drops you a visit came to buy. Perhaps they are just trying to canvass for their next purchase. In this case, you are not helping them find the best item with all your featured goods in the spotlight.
Your home page is like a map that guides them where to go next for a specific purpose. Unless your are Amazon, Lazada or any big names in the online shopping industry, it might be best to leave out the 'featured product' list on your priority.
Provide easy Menu navigation and Clear labeling
Assuming that your home page did well in convincing your visitors to explore your site, the next challenge comes with leading them to the best page for their needs. This can be remedied by providing visible Menu options, usually on top of the page. Of course, accurate and clear labels have to accompany each menu to help readers understand where to go in search for something.
If you are running an anime merchandise website for instance, a good list of menu will include:
Home

(

a given, containing your idea of a best landing page

)

Who We Are (a history of your company or business experience, your awards and an overview of the items you offer)
Blog (optional but an asset especially in attracting a lot of otaku followers)
Shop (highlights the specific items you sell, which can come with sub menu like: figurines, cosplay gears, phone accessories, fashion, etc.)
Contact Us ( a separate page containing all your contact details or onsite shop address if you have any)
Creating menus help visitors find information faster while sub menus help them narrow down their search to the most relevant product they wish to buy. Never underestimate what menus can do. Remember that there are other sites offering same services as you do. If they found yours complicated to navigate, they would not hesitate to leave.
Adjust your 'Site Search' to cater fault tolerance feature
It is not plain laziness that is driving customers to automatically use the search box of a website to find something. It's more like the fact that they already know what they want to buy and just want to do away with all the exploration and filtering process.
To company owners, this should be good news knowing that the person is ready to buy.
However, many websites fail to maximize the advantage of the 'search box' by not programming it to tolerate minor mistakes such as mispelled words. To give your customers the best experience, it's best to adjust your site's metrics by making sure it can still display appropriate results perhaps by automatically correcting a misspelled term.
You can also enable auto-suggest options on a drop down menu so visitors can just click on the item without typing the entire thing.
Use filters and categories wisely
Using filters and categories is important for they reduce the hassle and confusion most buyers have when hovering a website that offers more than one type of product.
You cannot just dump all products in one page and hope for your readers to spend time scanning on each one. They don't have time for it. The very reason why they choose online is the speed so it's your responsibility to give it to them.
Rather than placing all products under the 'Fashion' category, you can do better by adding advanced filters such as sneakers/shoes, tops, jeans, shorts, sandals, underwear and more.
The more specific is the filter, the easier it is for your buyers.
Create easy-to-digest content through good copy and formatting
You must have seen blocks of text copy online whose appearance already tires you out even before you start reading.
The content might be top grade. But if the formatting sucks, it still sucks.
That's the reality in this digital age. People skim through content instead of reading the entirety of it. If you don't break your message into paragraphs, there is a good chance that viewers will not even try reading it only because of inconvenient formatting.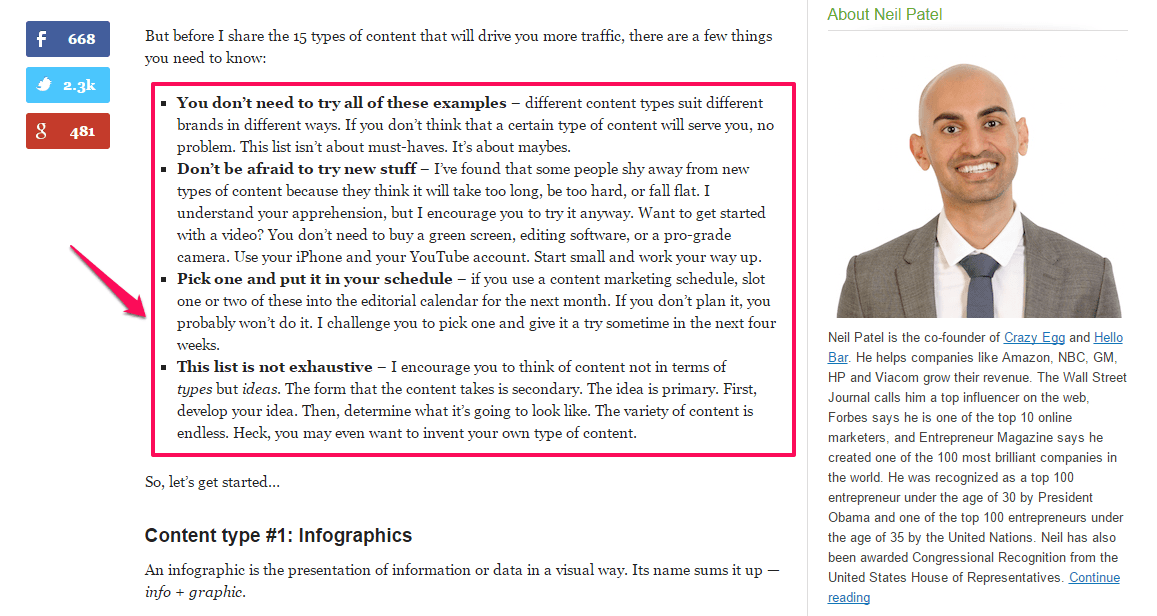 Aside from grammatical correctness and informative content, part of good UX is how you layout the message too.
The internet might have made information searching faster and easier. Unfortunately for companies, this also made publicity more challenging. Good usage of design elements is not only the factor that's dictating the ability of a website to attract viewers.
Even minimalist websites are getting more attention now!
Providing the best user experience is the secret. Take a tour on your own site and see how well it guides you to different pages. Are you satisfied with the experience? What factors impede your ease of navigation?
Identify then and get them out of the picture.